Back
Share
Optimizing Automotive Back Door Cushion Seal for Enhanced Performance and Durability: A TPE Engineering Approach
In the ever-evolving landscape of automotive engineering, the pursuit of superior comfort, reduced noise levels, and heightened durability remains paramount. Among the critical components contributing to these objectives, the Back Door Cushion Seal and Window Bag Channel play a pivotal role. These components, constructed from Thermoplastic Elastomers (TPE), exhibit a unique amalgamation of exceptional mechanical properties and weather resistance. This remarkable combination not only ensures a robust structural foundation but also provides a soft, effective sealing solution for automotive doors.
The application of TPE in Back Door Cushion Seals and Window Bag Channels signifies a profound advancement in automotive materials technology. By seamlessly integrating these specialized compounds, engineers can achieve a delicate balance between comfort and performance, enhancing the overall driving experience. This introduction aims to delve into the intricacies of TPE-based seals and channels, shedding light on their indispensable contributions to noise reduction, weather resistance, and mechanical integrity in the automotive domain.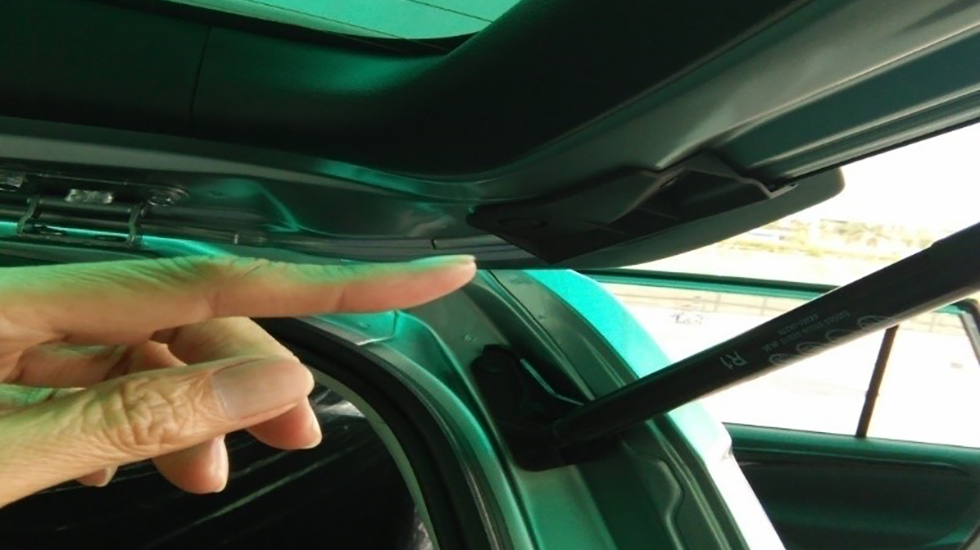 Everlon Recommendations: GP-80BE(1)
Elevating Automotive Sealing with SEBS-based TPE
In the realm of automotive engineering, achieving a harmonious blend of comfort, functionality, and durability is an enduring pursuit. A significant milestone in this endeavor comes in the form of Everlon's GP-80BE(1), a Thermoplastic Elastomer (TPE) derived from a Styrene Ethylene Butylene Styrene (SEBS) base. Engineered with a hardness rating of 80 shore A, this specialized TPE compound finds its forte as a cushion seal for automotive back doors.
The pivotal role played by GP-80BE(1) in automotive design lies in its capacity to provide a soft, yet robust sealing solution. This characteristic not only fosters a heightened sense of comfort within the vehicle but also constitutes an effective measure in attenuating noise levels. Beyond its tactile attributes, this SEBS-based TPE boasts commendable mechanical properties, promising a seal that endures the rigors of daily automotive operation. Moreover, its remarkable weather resistance ensures unwavering performance in the face of diverse environmental challenges.
This introduction sets the stage for a comprehensive exploration of Everlon's GP-80BE(1), underscoring its invaluable contributions in redefining automotive sealing standards. Through its unique amalgamation of softness, durability, and weather resilience, GP-80BE(1) emerges as a formidable contender in the pursuit of automotive excellence.