Back
Share
Exploring the Benefits of Thermoplastic Elastomers (TPE) in the Applications of Easy Peel Films
Ever Polymer's innovative formulations are the result of extensive research and development efforts, aimed at addressing the challenges associated with traditional film development processes. By providing a single pellet solution for blowing and casting multi-layer films, the company has simplified the film development process, allowing manufacturers to achieve consistent quality and performance.
The films developed by Ever Polymer are specifically designed for use in food and medical packaging applications, where reliability and ease of use are paramount. The films offer excellent sealing properties, ensuring the contents of the packaging remain fresh and protected. Additionally, the easy peeling functionality of the films makes them convenient to open, even for individuals with limited dexterity or strength.
Importantly, Easy Peel films are designed to leave no tear residue, ensuring a clean and user-friendly experience for the end consumer. This feature is particularly important in medical packaging applications, where cleanliness and hygiene are critical.
Overall, Ever Polymer's TPE compounds offer a reliable, convenient, and user-friendly solutions for a range of Easy Peel film designs on packaging applications, providing manufacturers with a competitive edge in an increasingly demanding market.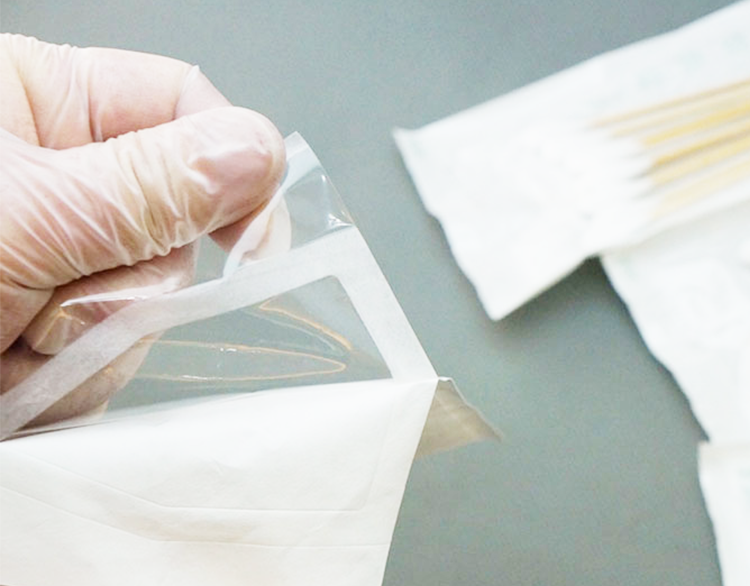 Peelable Film Seals in Packages
Peelable film seals have become an increasingly popular choice in the packaging industry due to their ease of use and convenience. These seals allow for quick and easy packing of products, providing a reliable and effective means of sealing and preserving the contents of the package.
One of the most important considerations when designing peelable film seals for food and medical packaging is ensuring that they provide superior barrier properties. This is essential for ensuring the longevity of the product and preventing any contamination or spoilage of the contents. As such, seal and peel strength are crucial indicators of how well a container is sealed, and manufacturers must ensure that their peelable film seals meet the required standards.
In addition to providing an effective seal, food and medical bags must also offer effective sterilization, safe handling, and storage of contents until the moment the product is consumed. This requires careful consideration of the design, materials, and manufacturing processes to ensure that they are compatible with the relevant regulations, such as those established by the FDA and USP Class VI.
Designing a well-functioning and safe packaging system for food and medical products is a complex process that involves a range of considerations. The selection of appropriate materials, such as polymers and coatings, is crucial to ensure that the package meets the necessary requirements for barrier properties, sterilization, and handling.
In summary, peelable film seals offer a convenient and effective solution for packing and sealing products in food and medical packaging. However, designing a well-functioning and safe packaging system requires careful consideration of a range of factors, including materials, design, and manufacturing processes, to ensure optimal performance and safety.
Easy Peel Film Features
The soft peeling characteristic enables smooth and easy removal of the film from the container surface.

The film is non-sticky and does not leave any residue on the container surface.

The film can be heat sealed at a wide range of temperatures, making it suitable for various packaging applications.

Multilayer films can be customized according to the specific requirements of clients.

Offers a good balance between peeling strength and various sealing temperatures, ensuring reliable performance.

Compatible with common sterilization techniques, ensuring safe handling and storage of contents.

The film is compatible with materials commonly used in container manufacturing, such as PP, PE, PS and PET.

The film complies with FDA regulations for food packaging, ensuring that it meets the necessary safety standards.

The film also complies with USP Class VI regulations for medical packaging, ensuring that it is suitable for use with medical products.
Common Applications of Easy Peel Films in Packaging Industry
Easy Peel Films are an effective solution for Medical device & food packaging, providing a secure seal and easy-to-open access to the contents. The films are customizable to fit the specific requirements of the product and are compatible with a wide range of packaging materials.
Medical Device :
Euro Cap

Catheters and tubing

Surgical instruments

Dental products

Diagnostic kits
Food packaging :
Yogurt

Water, milk, and juice

Medicine

Edible oil

Ketchup, seasonings, and BBQ sauce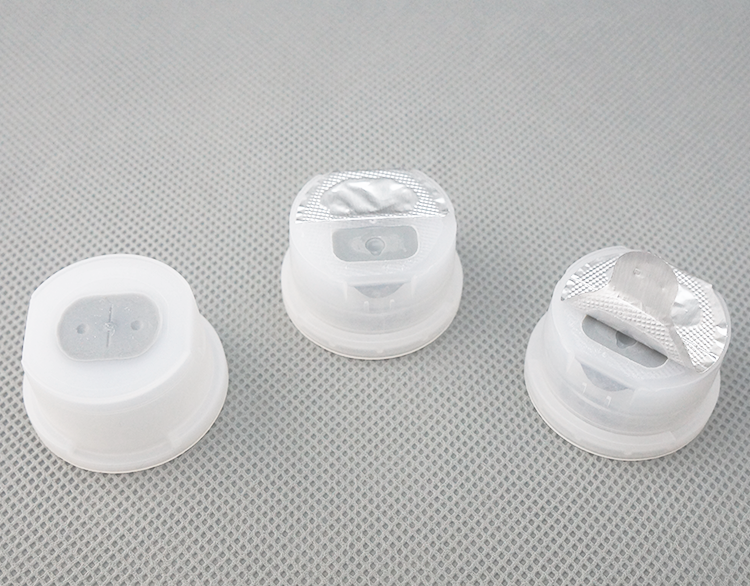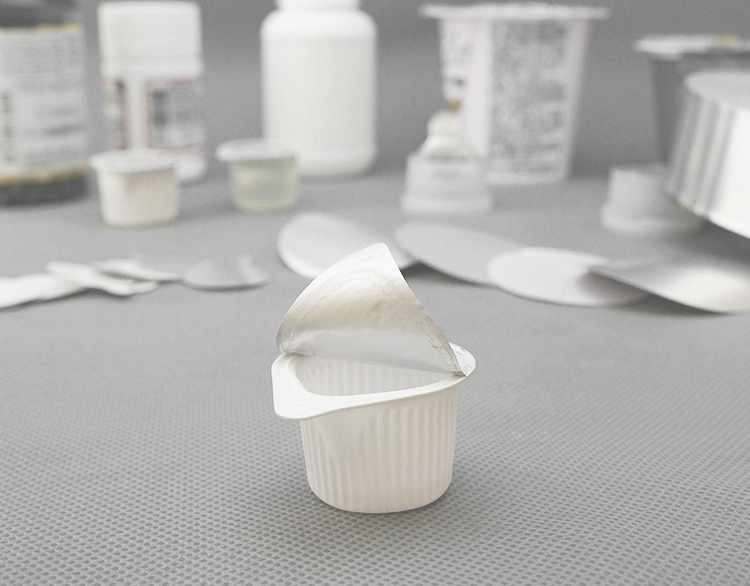 Multilayer Designs with Different Peeling Properties
Triple Layer Design
Adherent
Peeling Strength
Heat Sealing Temp.
Opening Mechanism
LDPE / TM-50ES / LDPE
PE, Tyvek1,
Self Sealing
4 – 5 N/15 mm
150 °C
Cohesive Peeling
LDPE / TM-50ES / PP
PP film
4 – 5 N/15 mm
150 °C
Cohesive Peeling
LDPE / TM-50ES / PE
PE film
4 – 5 N/15 mm
150 °C
Cohesive Peeling
LDPE / TM-50ES / TM-35DC
Tyvek1

3 – 4 N/15 mm
120 - 130 °C
Cohesive Peeling

LDPE / LDPE / TM-60EC
HIPS
6 – 8 N/15 mm
200 - 230 °C
Interfacial Peeling
LDPE / LDPE / TM-60EC
PET, PC
3 – 5 N/15 mm
220 - 250 °C
Interfacial Peeling
Triple Layer Design : Top Layer (Laminated with PET film) / Middle Layer / Heat Sealing Layer

TM-50ES & TM-55ES : Nature Color (Opacity)

TM-35DC, TM-60EC : Transparent

1 Tyvek : https://www.dupont.com.tw/brands/tyvek.html
Expert Support
Everlon expert support team offers a range of services to ensure that our clients receive the best possible solutions for their specific needs, including:
Customized Compounds: Customize the TPE compound of Easy Peel Films to meet the unique specifications of our clients, ensuring optimal performance and compatibility.

Technical Advice: Provides technical advice on applications to help clients determine the best approach for their specific packaging needs.

Cleanroom Workshops: Offer support with simulations of blowing processing in our cleanroom workshop (Class 100,000), ensuring that the films are produced in a controlled and sterile environment.

Materials Recommendation: Provide project-related materials recommendations, helping clients select the best materials for their specific application.

Comprehensive Laboratory Equipment: Offer support with comprehensive laboratory equipment and testing options, ensuring that our clients receive high-quality films that meet their specific requirements.
Contact us today to learn more about our Easy Peel Films and how we can assist you with your film product needs.